Swivel Pipe Coupling 1 1/2" SPC-0150
1 1/2" Single wall pipe coupling suitable for Flexrite EN14125 Single & Double Wall Petroleum Pipe Systems.
The stainless steel coupling with swivel nut is internally swaged to secure it to the pipework. Finished thread connect 1 1/2" NPSH including Viton Seal.Cut the pipework to length for double wall pipe remove the secondary jacket using a jacket cutter tool and then the fitting can be swaged onto the pipe using our automatic or manual saging machines.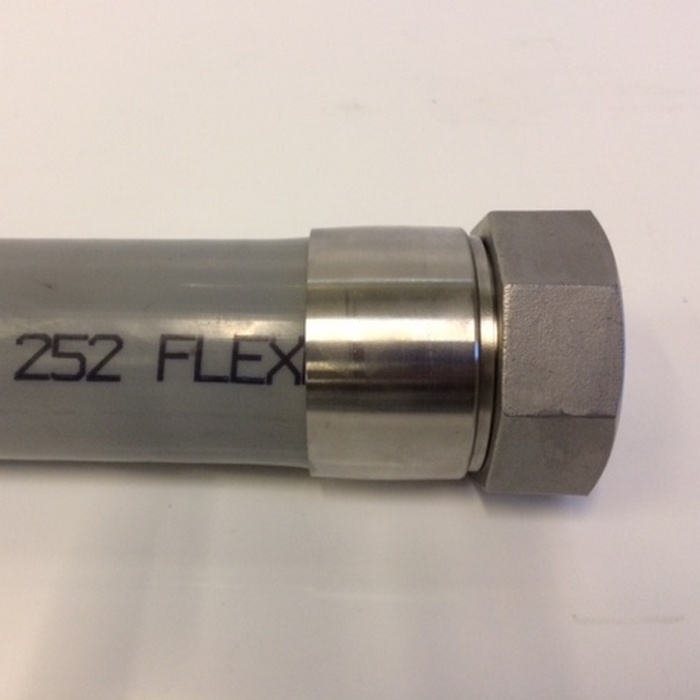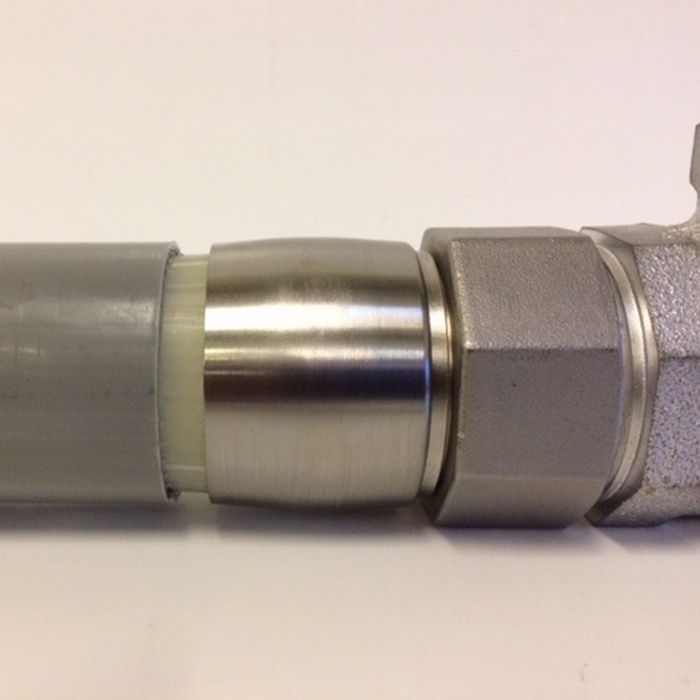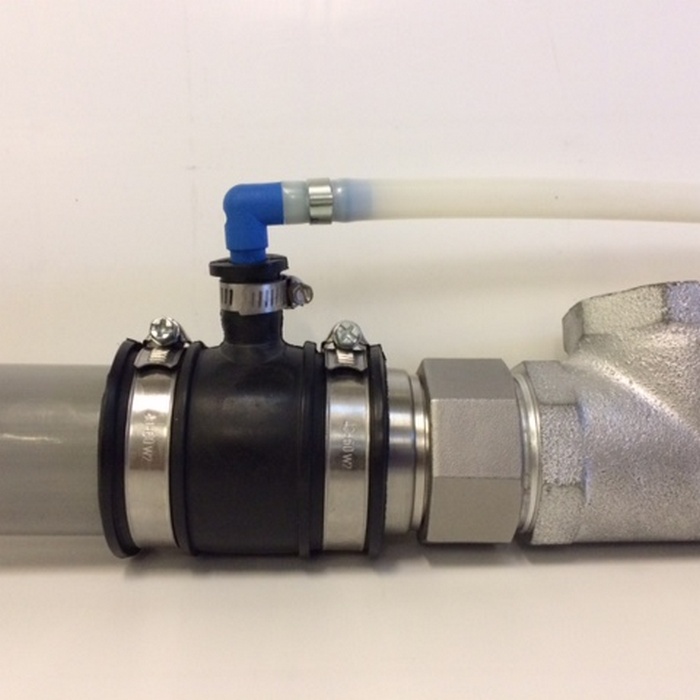 Use thread adapters, elbows or tee's to continue pipework.
1 1/2" Thread adapters;
SMA-1515B - 1 1/2" Bspt male thread adapter
SMA-1515 - 1 1/2" NPT male thread adapter
SFA-1515B - 1 1/2" Bspt Female thread adapter
SFA-1515 - 1 1/2" NPT Female thread adapter
SEF-1515B - 1 1/2" Bspt 90 degree elbow female thread
SEF-1515 - 1 1/2" NPT 90 degree elbow female thread
STF-1515B - 1/1/2" Bspt tee fitting female thread
STF-1515 - 1 1/2" NPT tee fitting femal thread