Male Swaged Adapter 3" Stainless Steel NPT - MSA-0300
3" Single wall pipe coupling suitable for Flexrite EN14125 Single & Double Wall Petroleum Pipe Systems.
This stainless steel coupling is internally swaged to secure it to the pipework. Finished thread connect 3" NPT
This coupling is ideal for applications where a swivel is not required therefore terminations into a flange or where a rotation is not required it is a cost effective alternative.
When using with double wall pipe a test boot will be required see Part STB-0300.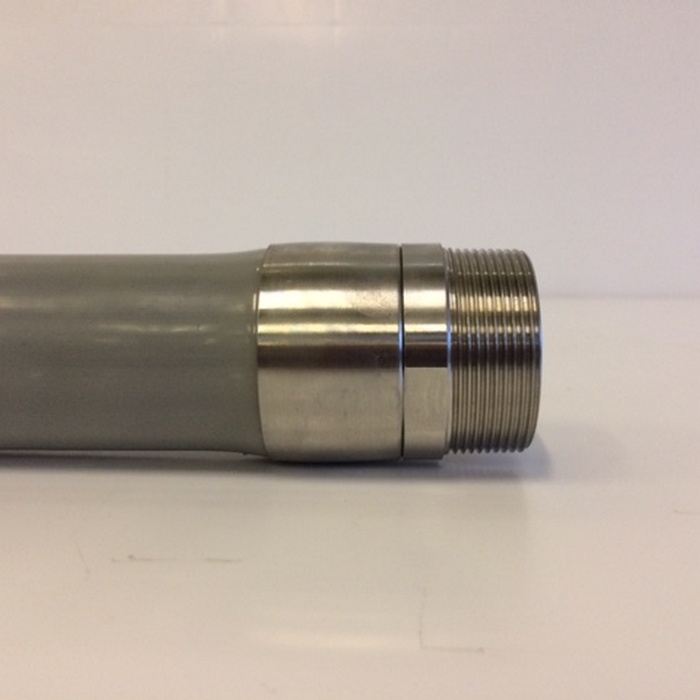 A special faceplate is required for your coupling machine to fit MSA couplings, your existing swages for 1 1/2", 2" and 3" pipes sizes are suitable for use with this coupling.