Welcome to Forecourt Solutions
Welcome to Forecourt Solutions
Forecourt Solutions is recognised internationally as a leading manufacturer of lightweight composite manhole covers and containment products for the petroleum & construction industries. Our products use market leading design and upto the minute technology to product cost effective solutions to match your development needs.
Our successful brands include;
CompositeCovers.com - Lightweight high strength composite manhole covers
Chambetite.com - Extensive range of containment chambers and watertight chamber entry seals
DuctSeals.com - watertight duct and cable entry seals
CompositeGrates.com - Lightweight composite water drainage grates
To further enhance our range we market the Flexrite double wall flexible pipework system range within EMEA. Approved to EN14125 Flexrite is ideally suited to meet your needs within the chemical and petroleum indutries.
Forecourt Solutions products are now installed in more than 90 countires worldwide and we have a distributor local to you to make our products available when and where you need them. Forecourts sales team will be pleased to provide you with details of your local supplier.
New Offset Fill Chamber
Offset Fill Chamber provide an efficient way of providing access tomultiple tank filling point in one place. As well as providing containment for those almost inevitatble spills when filling hoses are disconnected the chamber provides security and ease of access to authorised users. The Forecourt chamber consisty of a rotationally moulded containment chamber fitted with a secure welded aluminium contructed above ground enclosure. The riser points themselves are configurable to suit your site requirements. You can specify the number of fill points the position of your vapour recovery and pipework feed direction into the chamber.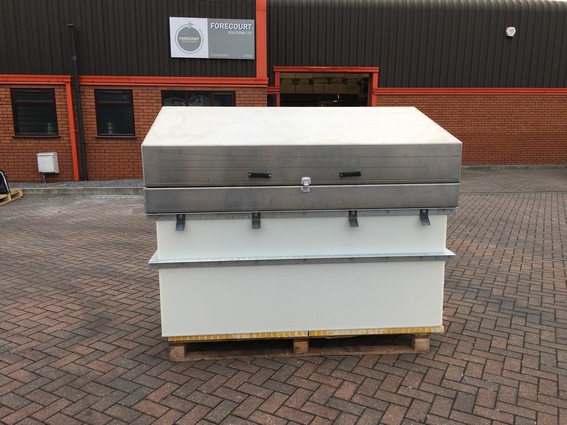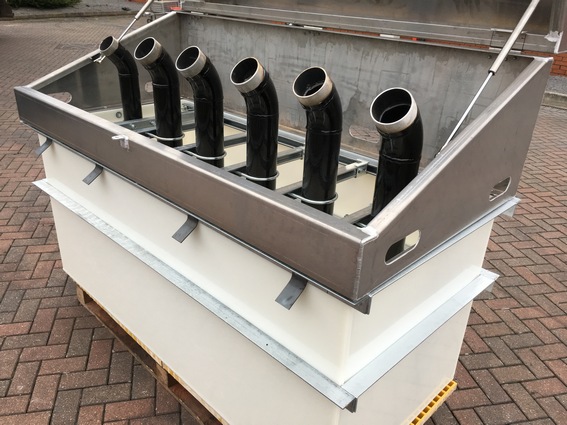 Individual units can be tailored to meet your requirements please talk to our technical support team to develop your individual solution.
Forecourt Solutions Cost Effective Containment Solutions.
0 Comments To "New Offset Fill Chamber"
Write a comment
Your Name:
Your Comment:
Note:

HTML is not translated!
Enter the code in the box below: